WELCOME TO
Stonefield Townhomes
Welcome to Stonefield Townhomes, where the perfect blend of comfortable living and convenience awaits you in North Bismarck. Our three-bedroom townhomes feature vaulted ceilings, cozy gas fireplaces, and top-notch finishes. We take pride in being pet-friendly, offering convenient washer/dryer hookups, sleek black appliances, and the added benefit of a double-car garage. Delve into the community spirit by enjoying our communal room, stay fit in our 24-hour fitness center, and relish our proximity to notable establishments like Sanford Health, Bobcat, and other exciting attractions. Discover the ultimate in townhome living with us.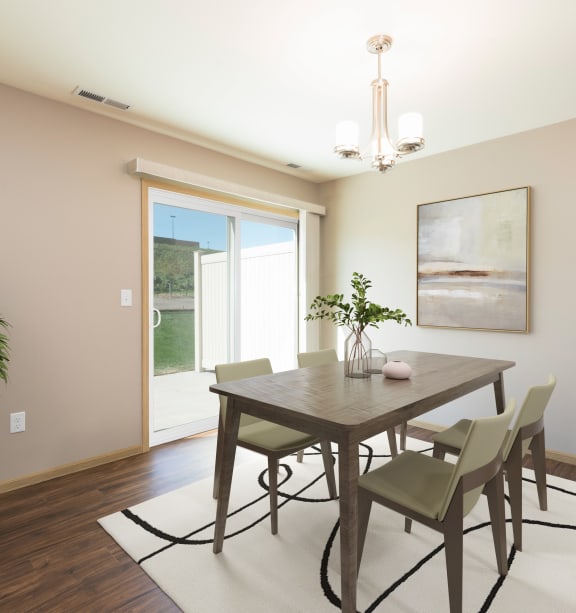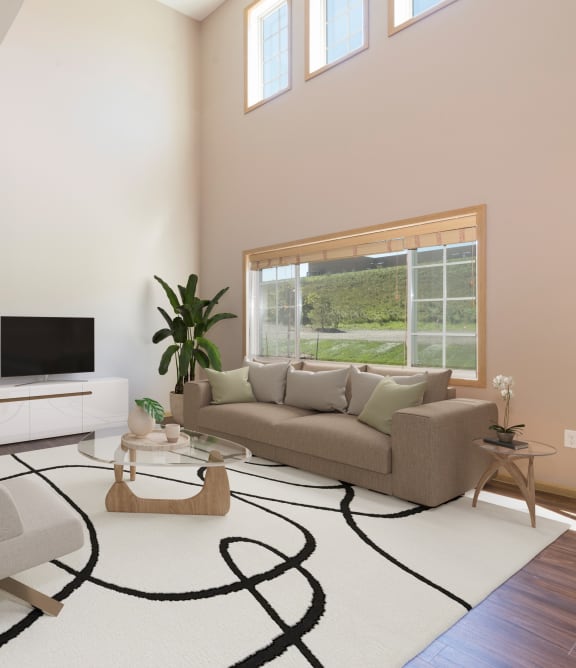 FLOOR PLANS
Thoughtfully Designed Floor Plans For You!
At Stonefield Townhomes, we offer spacious three-bedroom layouts that are both functional and stylish. Vaulted ceilings and gas fireplaces create a welcoming ambiance, while the dishwasher and washer/dryer hookups add convenience to your daily life. Our premium finishes and black appliances elevate your living experience. Choose the floor plan that suits your lifestyle and make yourself at home in our pet-friendly community.
Three Bedroom 325A
3 Bed

2.5 Bath

1,819 Sq. Ft.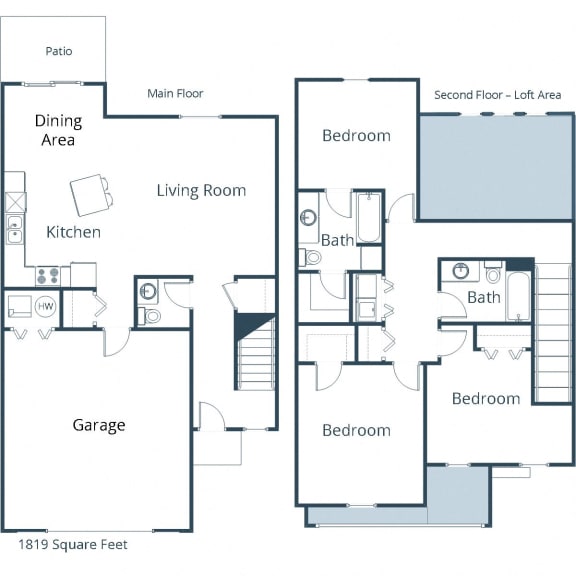 Three Bedroom 325B
3 Bed

2.5 Bath

1,858 Sq. Ft.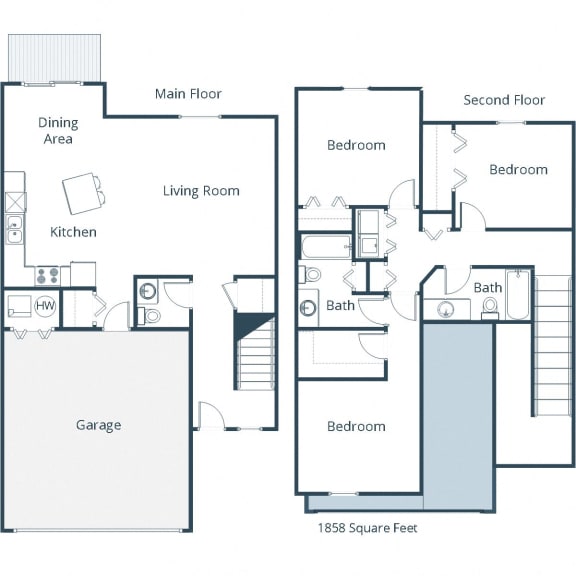 Discover the Potential of the Space Around Us!
AMENITIES
Designed to
Fit Your Lifestyle
Our townhomes are designed with your comfort and convenience in mind. From the moment you step inside, you'll appreciate the vaulted ceilings, gas fireplaces, and modern amenities. Stonefield Townhomes is a pet-friendly community that goes above and beyond to provide the features you desire, including a double-stall garage, washer/dryer hookups, and premium finishes. Experience the pinnacle of townhome living in Bismarck with us.
NEARBY COMMUNITIES
Starting At $ 640

1658 E Capitol Way
Bismarck , ND 58501

0.00 miles away

|

0 - 3

beds

Starting At $ 1495

2907 Iowa Ln
Bismarck , ND 58501

0.00 miles away

|

0 - 3

beds

Starting At $ 1125

4700 19th St N
Bismarck , ND 58503

0.00 miles away

|

1 - 3

beds

Starting At $ 985

2010 Koch Dr
Bismarck , ND 58503

0.00 miles away

|

0 - 3

beds

Starting At $ 1040

444 E Brandon
Bismarck , ND 58501

3.00 miles away

|

2 - 3

beds

Starting At $ 785

1815 Burnt Boat Dr
Bismarck , ND 58501

3.00 miles away

|

1 - 2

beds

Starting At $ 785

1825 Burnt Boat Dr
Bismarck , ND 58501

3.00 miles away

|

1 - 2

beds

Starting At $ 1235

1060 Turnpike Ave W
Bismarck , ND 58501

3.00 miles away

|

0 - 3

beds

Starting At $ 725

2413 N 8th St
Bismarck , ND 58501

3.00 miles away

|

1 - 3

beds

205 W Interstate Ave
Bismarck , ND 58504

3.00 miles away

|

1 - 3

beds

Starting At $ 755

1110 W Capitol Ave
Bismarck , ND 58501

3.14 miles away

|

1 - 2

beds

Starting At $ 560

2010 Xavier St
Bismarck , ND 58501

3.14 miles away

|

0 - 3

beds

Starting At $ 725

1121 W Capitol Ave
Bismarck , ND 58501

3.14 miles away

|

1 - 3

beds

Starting At $ 915

4430 21st St SE
Mandan , ND 58554

3.14 miles away

|

1 - 3

beds

Starting At $ 695

205 N 2nd St
Bismarck , ND 58501

4.43 miles away

|

0 - 2

beds

Starting At $ 735

215 N 3rd St
Bismarck , ND 58501

4.43 miles away

|

0 - 1

beds

1109 Memorial Highway
Bismarck , ND 58504

4.43 miles away

|

1 - 2

beds

Starting At $ 860

505 W Indiana Ave
Bismarck , ND 58504

4.43 miles away

|

2 - 2

beds

2902 East Rosser Ave
Bismarck , ND 58504

4.43 miles away

|

1 - 2

beds

Starting At $ 800

3100 East Rosser Avenue
Bismarck , ND 58504

4.43 miles away

|

1 - 3

beds